Browsing articles in "Tech News"
If you happened to have visited good ol torrent site Pirate Bay lately and found that Dutch authorities have finally made a way to block the file-sharing place that has been a favorite to thousands if not millions of internet users worldwide.
The Pirate Bay has been adamant and has always been successful in keeping their sites up despite other torrent sites getting blocked here and there. Protesters would say that the site violates the copyright of artists and authors of uploaded files in Pirate Bay. But blocking IP addresses will also violate the freedom of internet users. The appeal is still in the courts to this day. Continue reading »
Seven years since Steve Jobs introduced the iPhone to the world, Apple is obviously lagging behind with its rivals going about strutting their new stuff almost every quarter. What is next on the Apple's line up of surprises? Or will there be any at all?
Apple has not exceeded its 6% growth in any of the past three quarters and we should not be at all surprised? Rumors have it that Apple is preparing to introduce a 5 inch display screen iPhone. Continue reading »
In the technological age, high quality training facilities must include a wide selection of devices as standard to help support your session.
While you may have tried to avoid AV equipment in the past, if you want to stimulate and engage attendees, you'll need to provide visual, interactive and audio resources via a technological platform. Continue reading »
At long last, LG Optimus Black finally sees Android 2.3 Gingerbread update! Optimus Black users might have thought that this is uber later than late as most smartphone devices nowadays are already preparing to be upgraded to Ice Cream sandwich but nevertheless, users from India and some areas in Europe are already enjoying the latest update. Continue reading »
The much awaited game from Blizzard Entertainment, Diablo 3, has just opened its doors for those lucky few who've got free invites to participate in the Diablo III beta test.
Players who have opted-in for the beta program via their Battle.net accounts can now download and install the Diablo 3 beta.
This might be a good indication that the game will be releasing soon, hopefully this coming holidays. But sadly, Blizzard Entertainment chief executive Mike Morhaime said in the most recent discussion about the company's earnings that the "company is still not committing to a 2011 release date". Continue reading »
Heads up bloggers! There's a new malicious software or better known "malware" that is currently on the leash, injecting itself into wordpress installations.
The virus which is known as the "Mal/Badsrc-C", as the computer security firm Sophos detected it, is primarily found in the file 'index.html'. It is said that it was planted in such a way that it would only execute itself if it recognize that the user visiting the webpage or a blog was running an Internet Explorer. Continue reading »
Incoming search terms:
Mal/Badsrc-C
www techsterr com
Looks like the very long overdue update for Motorola Xoom will finally be coming out really really soon as one Motorola Xoom tab device Continue reading »
Apple has just announced the biggest news today concerning the resignation of its biggest man, the co-founder and two-time CEO of Apple, Steve Jobs, who has been in poor health as 2011 enters. Continue reading »
We've just got a word from the official LG Optimus PH facebook page regarding the release of the official Gingerbread update for LG Optimus 2x and Optimus One. Continue reading »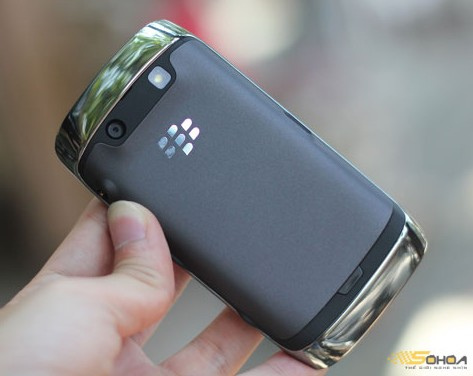 Earlier this month, we've seen the full spec sheet of this newest BlackBerry device that seems to be Continue reading »
Incoming search terms:
blackberry 9870
bb 9870
blackberry torch 9870
blackberry torch 9870 specs
blackberry 9870 torch
bb 9870 monza
Blackberry 9870 specs
blackberry torch monaco
Like techsterr on facebook!
techsterr Official Android App
Download and install our official Android application and be updated with the latest gadget and tech news/updates for FREE right at your mobile phone.
Subscribe for free updates